SummerScape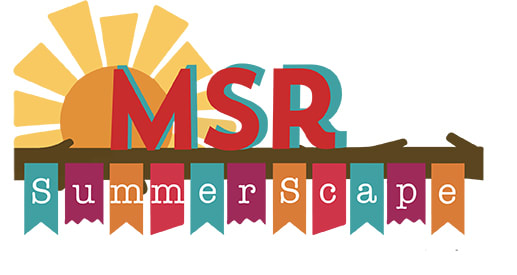 June 13-August 5, 2022
---
SummerScape 2022 at The Montessori School of Raleigh (MSR) offers engaging, hands-on experiences for children ranging from age 15 months to grade eight and is open to MSR and non-MSR students.
Parents and campers can choose from a wide array of full and half-day sessions focused on the arts, STEM, athletics, enrichment, and more–all taught by experienced MSR teachers and other area experts. There's something for everyone!
Camps follow MSR COVID-19 protocols, with camps and campers organized in cohorts designed to help prevent COVID transmission. Toddlers, kindergarteners, and elementary school campers will enjoy the school's beautiful Lead Mine Campus, while middle school campers will be on the state-of-the-art Brier Creek Campus.
SESSION DATES:
Session 1: June 13 - 17
Session 2: June 21 - 24
Session 3: June 27 - July 1
Session 4: July 11 - 15
Session 5: July 18 - 22
Session 6: July 25 - 29
Session 7: August 1 - 5
Toddlers (Ages 15 months through two years)
The Toddler summer program is designed to offer the same building blocks of learning that the school year offers. Toddlers will explore the outdoors, practice tasks such as setting the table, and fine-tune motor skills through a plethora of activities.
Children's House Explorers (For three-year-old children)
This program comes highly recommended by parents and teachers alike. Geared to helping children transition from the toddler program to pre-K and kindergarten, campers in the Children's House Explorers builds skills, independence, and confidence in an environment rich with age-appropriate experiences and many of the Montessori sensorial materials.
Children's House (Ages 3-4)
Sports Around the World
Windchimes & Whirligigs
Bubbles
You Can Be Anything
Dr. Seuss
Amazing Adventures
Children's House (Ages 5-6)
Buggin' Out
Storybook Theatre
Gardening Camp
Bringing History Alive!
Imagineering: Exploring the Worlds of Fantasy!
Sing Out
Dr. Seuss
Puzzles & Games
Drama/Plays
Eric Carle
You Can Be Anything
Lower Elementary (Grades 1-3)
Amazing Animaltronic LEGO® Adventures
Remote Control ULVs (Unmanned LEGO® Vehicles)
Blackbeard's Revenge Pirate's Adventure!
Brick Wars and the Science of Space Exploration
How It Works: Exploring Mechanical Engineering
Make a Spark: Exploring Electrical Engineering
Manners & Social Skills
Art/Drawing
Theater Production Camp
Sports Around the World
Up, Up, and Away
Fizz, Bubble, Pop!: Exploring Chemistry
SuperHeroes of America
LEGO® Brick City Architects
Upper Elementary (Grades 4-6)
Sherlock Holmes/The Great Escape
CSI Raleigh
LEGO® Flying Drone Creator Workshop
Theatre Production Camp
LEGO® Advanced Architectural Design Camp
Middle School (Grades 7-8)
Into the Wild: Outdoor Education
---
CONTACT US
auxiliaryprograms@msr.org
919-848-1545